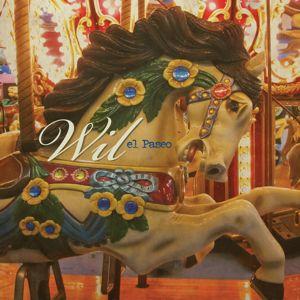 New Jersey photographer, Colleen Kammerer's work has been featured on the cover of Wil's fifth studio album. The Album, released on September 30, 2014, is entitled Wil el Paseo, which means "the ride" in Spanish. Ms. Kammerer's image that was featured is called "Painted Pony - Roam" named after one of the songs on the album.
"I'm thrilled to have this photo represent Wil's album," states Kammerer, "it's always amazing when your work translates and connects to new projects!" The photo depicts a wonderful painted pony from an antique carousel. This particular carousel survived several recent hurricanes that battered the New Jersey coast. The image definitely represents the journey and spirit of "El Paseo." When you listen to the hauntingly beautiful song "Roam," which was chosen as the theme song for Travel Alberta, you will know why this album and Wil's music touches the heart.

To view the original photograph and more Carousel images by Colleen Kammerer visit...